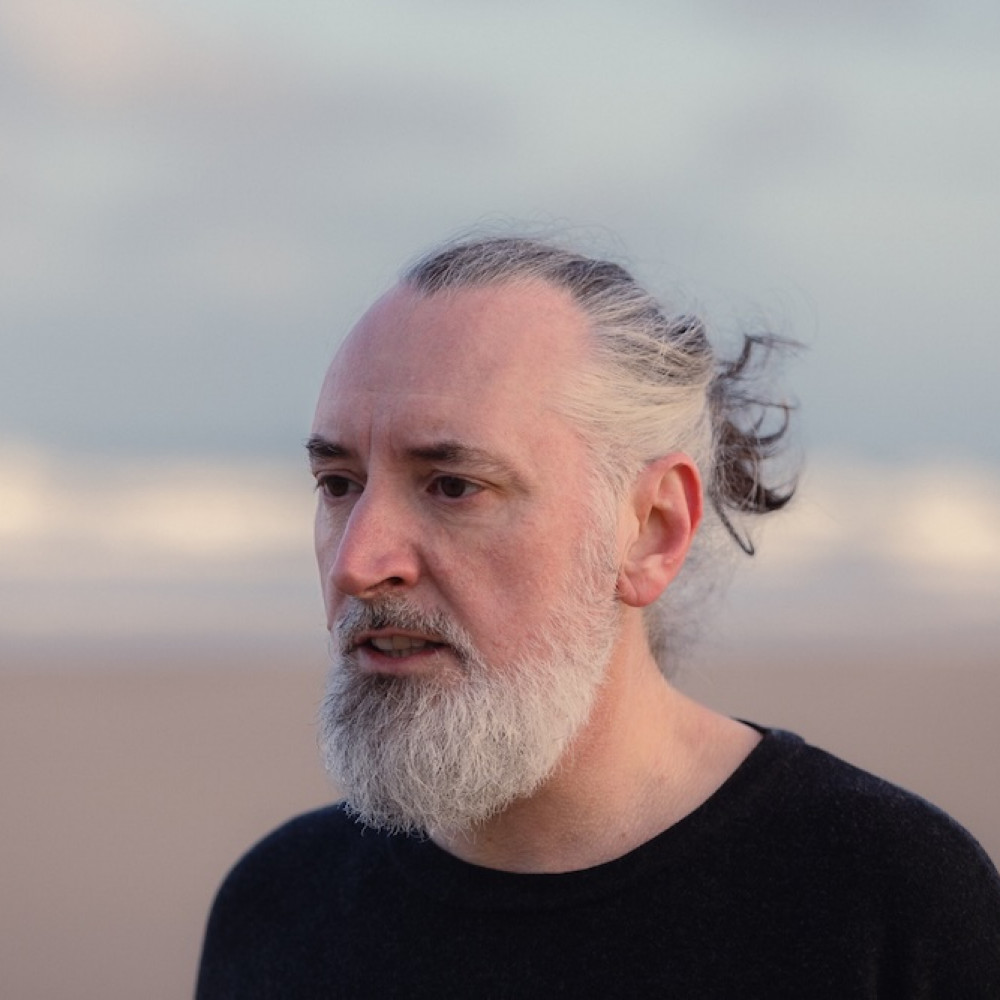 Fink
BIOGRAPHY
Fink's Sunday Night Blues Club, Vol. 1 is the first purely blues musical output from Fin Greenall. Produced and mixed by Fink and Flood (U2, PJ Harvey, Warpaint), this side project was recorded in Greenall's Berlin studio prior to embarking on the eagerly anticipated new ...
Fink's Sunday Night Blues Club, Vol. 1 is the first purely blues musical output from Fin Greenall. Produced and mixed by Fink and Flood (U2, PJ Harvey, Warpaint), this side project was recorded in Greenall's Berlin studio prior to embarking on the eagerly anticipated new Fink studio album due for release later this year.
With each track being recorded fast, live, using one vintage mic, and one vintage amp, Greenall says, "Most of this record is one take, from all of the guys who helped me get there... New Orleans legend David Shirley on drums and the weird and wonderful Colin Stetson also really brought the heat to the table."
"My love of Blues has always been there, before I even knew what it was. Records by John Lee Hooker, T-Bone Walker and Chuck Berry really spoke to me. For two springs, in 2015 and 2016, I immersed myself in the blues, scouring record stores whilst on tour to inspire and educate myself… to do something raw, rough, and live, a record that just was, for its own sake. You'd think that writing blues was easy - but it isn't ... It's easy to copy, sure, and to cover, definitely, but to write original blues that is more than just a photocopy of the past actually turned out to be equally challenging and natural... ".
Hard Believer was the 2014 studio album by FINK: Fin Greenall on vocals/guitar, alongside bandmates Tim Thornton on drums/guitar, and Guy Whittaker on bass. Their first release on the R'COUP'D imprint, a label created by Greenall with the backing of the Ninja Tune team. Urban, bluesy, and alive, Hard Believer is inspired by life's twists and turns, channelling hard-won triumphs and bittersweet experiences. It is a masterful collection of songs from an artist at the peak of his creative powers.
"We wanted to go deeper this time, and be more ambitious with the music," Fin explains, "to move the sound forward without losing touch of where we're from." Recorded in seventeen days at Hollywood's legendary Sound Factory studios, Hard Believer is shot through with rawness and controlled aggression; an album replete with calm beginnings segueing into powerfully hypnotic loops and climactic finales. "It's performance-oriented rather than track-oriented," Fin says. "We recorded a lot of the vocals at the same time as the acoustic guitars so they aren't always perfectly synchronised. But we like that honesty in our recordings."
With Thornton and Whittaker now as trusted co-writers, work on the songs began after the Perfect Darkness/Wheels tour finished in India in late 2012, continuing on subsequent trips to LA (where Greenall also wrote tracks for the William H Macy movie Rudderless, and with John Legend for the 12 Years a Slave soundtrack album). After a year of intensive writing sessions in Amsterdam, Brighton and London, the band journeyed to California to reunite with producer Billy Bush (Garbage, Beck, Foster the People). Other contributors to the album include Dutch jazz pianist Ruben Hein, with strings courtesy of Matt Kelly and Andrew Phillips.
The album presents ten songs, including the mighty "Shakespeare", a tale of young love gone tragically sour as the mood darkens from acoustic to guttural rock; the spiky yet delicate "Looking Too Closely", riding an irresistible piano-and-guitar groove; "Green And The Blue", on which a vulnerable Greenall meditates on the constants in life that see you through tough times; "Two Days Later", a deeply personal lament and one of only two songs that start and remain down-tempo; and the breathtaking "Pilgrim", the latest collaboration with songwriter Blair Mackichan, co-writer of "This Is The Thing" from Fink's 2007 Distance and Time, and "Honesty" from 2011's Perfect Darkness. Much like Fink albums of the past, Hard Believer covers wide ground. Musically it explores folk, electronica, blues, and rock. But it's the songwriting that really propels Fink into a new space: a serious evolution that should see him regarded as one of the UK's great modern-day songwriters.
If songwriting is Fink's solid foundation, then live performance is what keeps the band's hard edge alive and kicking. Never workshy when it comes to touring, the band's concert schedule for Hard Believer has already dwarfed even that of its predecessor, with a tour that started in Greece in June 2014, stretched across the summer festival season, to the USA and Canada in the autumn, and then with a mammoth European leg straddling the whole winter and early spring: 99 dates in total, in 27 countries, including keys dates at New York's Williamsburg Hall of Music, Los Angeles' El Rey Theatre, London's Koko and a record three consecutive sell-out nights at Amsterdam's Paradiso. The new album's scale and ambition has required the trio to add electric guitarist Chris Nicholls to their live line-up, along with Ruben Hein on keys.
Following the success of Hard Believer, the band rang in 2015 with the release of Horizontalism. Presented as a collection of dubs from Hard Believer, the re-worked material takes on a decidedly more mysterious turn: vocals dangle and loop precariously over raw edges of murky sound, lasers oscillate and waves crash, percussion click-clacks somewhere far away, and the listener somehow draws nearer to the core from which Fink draws the sonic intimacy for which they're so well-known. Inspired by Greenall's new home in Berlin and his resurgent interest in electronic production, his series of mixes may stand in stark contrast to the band's musical output of the past years, but the listener finds themselves at the same intersection of impassioned storytelling, manifest emotion and darkly beautiful ambience that Fink fans have come to expect.
---
Latest News
Forthcoming Events
September 2017
16th September 2017
Fink
Klub B90
Gdansk, Poland
17th September 2017
Fink
Stodola
Warsaw, Poland
18th September 2017
Fink
Kwadrat
Krakow, Poland
20th September 2017
Fink
Reeperbahn Festival
Hamburg, Germany
21st September 2017
Fink
C.k. Zamek - Dziedziniec Zamkowy
Poznan, Poland
23rd September 2017
Fink
Pumpehuset
Copenhagen, Denmark
24th September 2017
Fink
Parkteatret
Oslo, Norway
25th September 2017
Fink
Debaser Strand
Stockholm, Sweden
27th September 2017
Fink
Tavastia Klubi
Helsinki, Finland
28th September 2017
Fink
Vaba Lava
Tallinn, Estonia
29th September 2017
Fink
Palladium
Riga, Latvia
30th September 2017
Fink
Loftas
Vilnius, Lithuania
October 2017
2nd October 2017
Fink
Republic Club
Minsk, Belarus
5th October 2017
Fink
Sentrum
Kyiv (Kiev), Ukraine
7th October 2017
Fink
Club Control
Bucharest, Romania
8th October 2017
Fink
Sofia Live Club
Sofia, Bulgaria
9th October 2017
Fink
Dom Omladine
Belgrade, Serbia
11th October 2017
Fink
Firchie Think Tank Studio
Novi Sad, Serbia
12th October 2017
Fink
Močvara
Zagreb, Croatia
13th October 2017
Fink
Akvárium Klub
Budapest, Hungary
14th October 2017
Fink
Majestic Music Club
Bratislava, Slovakia
15th October 2017
Fink
Museumsquartier Halle E
Vienna, Austria
17th October 2017
Fink
Fléda
Brno, Czech Republic
18th October 2017
Fink
Roxy
Prague, Czech Republic
19th October 2017
Fink
Muffathalle
Munich, Germany
20th October 2017
Fink
Conrad Sohm
Dornbirn, Austria
23rd October 2017
Fink
Posthof
Linz, Austria
24th October 2017
Fink
Rockhouse
Salzburg, Austria
25th October 2017
Fink
Treibhaus
Innsbruck, Austria
26th October 2017
Fink
LKA-Longhorn
Stuttgart, Germany
27th October 2017
Fink
Les Docks
Lausanne, Switzerland
29th October 2017
Fink
Bierhübeli
Bern, Switzerland
30th October 2017
Fink
Dynamo
Zürich, Switzerland
31st October 2017
Fink
Radiant Bellevue
Lyon, France
November 2017
1st November 2017
Fink
Circolo Arci Magnolia
Milan, Italy
2nd November 2017
Fink
Quirinetta
Rome, Italy
4th November 2017
Fink
La [2]
Barcelona, Spain
5th November 2017
Fink
Teatro Barcelo
Madrid, Spain
6th November 2017
Fink
Teatro Tivoli
Lisbon, Portugal
7th November 2017
Fink
Casa Da Música
Porto, Portugal
10th November 2017
Fink
La Cigale
Paris, France
11th November 2017
Fink
Le Grand Mix
Lille, Belgium
12th November 2017
Fink
E-Werk
Cologne, Germany
13th November 2017
Fink
Batschkapp
Frankfurt, Germany
14th November 2017
Fink
Rockhal Club
Esch Sur Alzette, Luxembourg
16th November 2017
Fink
O2 Forum Kentish Town
London, UK
17th November 2017
Fink
Manchester Gorilla
Manchester, UK
18th November 2017
Fink
St Luke's
Glasgow, UK
20th November 2017
Fink
Ancienne Belgique (AB)
Brussels, Belgium
21st November 2017
Fink
Doornroosje
Nijmegen, Netherlands